Videos Clipart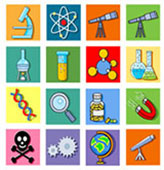 Classroom Clipart Over 100,000
100,000 free clip art images, clipart, illustrations and photographs for every occasions. Over 2,000 clip art, and clipart related categories
Videos
9 files found on 1 page.
Displaying 9 files per page.

Videos

Browse through our Video Collection. Our short video clips includes Agriculture Videos, Animal Videos which includes Amphibians and Reptiles, Insects, Mammals and Marine Animals. Videos from Countries around the World which includes, Egypt, Asia, Europe, Nepal and United States. Also see our Music Videos, Nature Videos, Transportation Videos with more to come.







Fall Foliage Video
Size: 104.3 Mb














Clipart - Images - Photographs - Copyrighted Classroom Clipart 2017

BACKWARD
Travel
FORWARD
Weather