Cambodia
Images
Pictures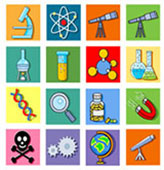 Classroom Clipart Over 100,000 free clip art images, clipart, illustrations and photographs for every occasions. Over 2,000 clip art, and clipart related categories
Cambodia - Pictures - Photos - Illustrations - Clipart and Graphics
329 files found on 37 pages.
Displaying 9 files per page.

Cambodia Pictures Illustrations and Graphics

Welcome to our Cambodia category of Classroom Clipart. In this section you will find pictures, photographs, illustrations and graphics related to the topic of Cambodia.







White Lotus Flower Phnom Penh
Size: 188 Kb


Tu Tuk Along Streets Of Phnom Penh
Size: 350 Kb


Tuol Sleng Genocide Museum Phnom Penh Cambodia Photo
Size: 214 Kb









Wat Phnom Historical Site Phnom Penh
Size: 389 Kb


Wat Phnom Historical Site Phnom Penh
Size: 405 Kb


Ppink White Lotus Flowers Phnom Penh
Size: 238 Kb









River Front Phnom Penh
Size: 272 Kb


Small Gong Circule Music Phnom Penh
Size: 311 Kb


Stupa At Silver Pagoda Royal Palace Phnom Penh Photo
Size: 253 Kb

Clipart - Images - Photographs - Copyrighted Classroom Clipart 2017

(1) 2 3 4 5 6 7 Next [>>]