Myanmar
Images
Pictures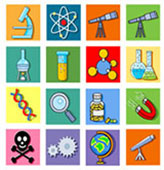 Classroom Clipart Over 100,000 free clip art images, clipart, illustrations and photographs for every occasions. Over 2,000 clip art, and clipart related categories
Myanmar - Pictures - Photos - Illustrations - Clipart and Graphics
71 files found on 8 pages.
Displaying 9 files per page.

Myanmar Pictures Illustrations and Graphics

Welcome to our Myanmar category of Classroom Clipart. In this section you will find pictures, photographs, illustrations and graphics related to the topic of Myanmar.







Various vegetables at market in Yangon Myanmar
Size: 340 Kb


Vistor with bamboo stick hitting bell at Shwedagon Pagoda in Yangon Myanmar
Size: 257 Kb


Ship docked in Port Thilawa Myanmar
Size: 221 Kb









MYA-6591-Edit
Size: 384 Kb


small eggs for sale local market in yangon myanmar
Size: 222 Kb









small eggs for sale local market in yangon myanmar
Size: 288 Kb


paintings for sale market Yangon Myanmar
Size: 547 Kb


People at the Shwedagon Pagoda at Yangon Myanmar
Size: 586 Kb

Clipart - Images - Photographs - Copyrighted Classroom Clipart 2017

(1) 2 3 4 5 6 7 Next [>>]